Cyber Agent Inc.
Key point: Multi-device support/ Workflow approval/ Menu display by user

【Purpose of using CMS】
Wish to operate WEB efficiently
Want to instantly reflect important information to the WEB site even for people without IT literacy
Want to unify data management on PC/ Smartphone
---
Global Site

Corporate

Multilingual

Responsive
---
View the site
Usage Plan

Package offer plan

Device Used

PC / Smartphone

Construction Period

December 2012 - June 2013 (including requirements definition period)

Design Creation

Cyber ​​Agent Co., Ltd

Language

Japanese, English

RCMS embedded

Corporation

Customize

Some customized
Responding to functions required for corporate operation
RCMS has all the functions required for Cyber-agent's site operation.
Requirements that were regarded as particularly important in renewal are multi-device compliant. It was requested that content of the PC version was simultaneously reflected on the smartphone version, unified management of contents and data, and possibility of an effective operation.
Main requirements presented for multi-device compatibility
URL can be put in and out of each device
Device can be put in / out
Content unified management RCMS can display contents not only on PC version but also on smartphone and other devices at the same time
When you submit articles from the administration screen, articles are also generated for PC version and smartphone version.
* Of course, you can also select "content to display / no-fancy content" every time for each device. Because the mechanism to automatically identify and display the device, the URL is common to each device.
Of course, not only multi-device compatibility but also many other functions were required. The following is a function that was particularly emphasized among them.
Multi-language support function
In addition to the Japanese version, RCMS can simultaneously manage English version and other languages. With Japanese version as the main axis language, you can receive corresponding English articles from the same management screen, and you can conduct an efficient operation.
Social media linkage function
You can easily embed facebook plugins (Like buttons, timeline, etc.).
To the requirement from Cyber Agent, RCMS was able to deal with almost default function.
Being able to operate within the company regarding design
Since Cyber Agent has a lot of creators in the company, they were hoping that the design work can be completed within the company as much as possible.
Although it is easy to make images and texts inside the company, it takes a very long time to construct it as one HTML each time. RCMS also helped us in improving the efficiency of design reflection work. All designs on the RCMS can be changed from the management screen.
Major rehabilitation work requires expertise to rewrite HTML and CSS, but if you know to some extent the images and pages you want to replace in the future, you can input/ post anything that allows anyone to replace the image at the construction stage. You can also set up a form.
For example, it is also possible to operate "creator creates images on top page header images, and public relations officials replace".
We were able to offer the update method unique to Cyber Agent.
Even those who can not write HTML can update in real time
As IR information and press releases etc, contents with high update frequency are retained, it is impossible to upload information quickly if you outsource to a production company or designer each time.
Main requirements presented for article update
· Press release can easily update content even by a public information/personnel
· Reservation delivery setting, authorization setting since the input form can be set in advance so that anyone can update the RCMS management screen, update the contents as a blog.
In addition, since it is possible to freely set the range that can be operated for each person in charge, you can flexibly specify the authority according to the operation. With that, each editorial personnel only edits the specified range, it is possible to publish/transmit quickly to the WEB site.
In addition, since it also has a reservation distribution function, you can also set public / private with settings.
By introducing RCMS, it is now possible to update IR information, press releases, new application information and other contents quickly on one management screen.
Special interview
This time we interviewed Mr. Watanabe and Ms. Yamashita from the PR / IR office of Cyber Agent Co. Ltd., which specially promoted the site renewal project! (Interviews as below)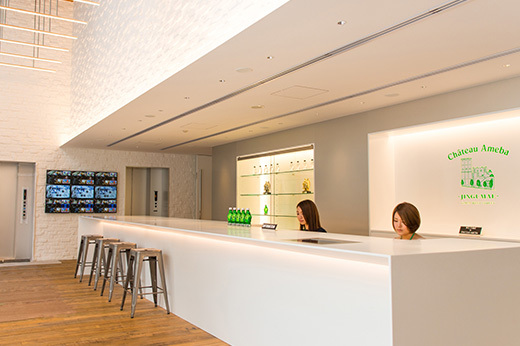 Q. Please tell us the role of a corporate site in your company and the stance of information dissemination
.
Yamashita: We have various information channels such as games, community services, advertising products, information for shareholders, and so on. The corporate site, so to speak, is the face of the company. So, I was particularly conscious of "ensuring the necessary information is accurately distributed to people who need it".
Q. What kind of system are you currently managing?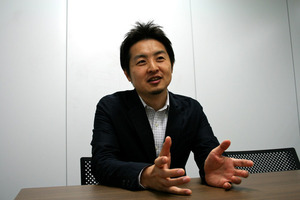 Watanabe: The main site management consists of 4 departments including us. Press releases, each public relations member is in charge in updating, and Ameba has 6 people, and in the business agency and other public relations groups, it has about 4 people. There are contents of the human resources information and various events, which requires the use of the application form has or ask to see the exceptional and or temporarily authority pass.
Watanabe: We are actively increasing the number of the members, we want to continue to be able to deliver to everyone the information more quickly.
Q. What are the criteria for selecting the CMS to be installed?
Yamashita: In general, there are three criteria: multi-device compatibility, unified management of information, and updating even if not a creator. If just the requirements, it is the Responsive design, etc.,
I was to be realized in other tools because in the case of our company wanted to put out classified of content for each device, RCMS is the best solution for us.
Q. Please tell me why you decided to adopt it.
Yamashita: Although it is large that it matches the requirement, other than that, cost performance and the screen is user-friendly and easy to understand. After that, after sales support was good. Since the Internet industry is a growth industry, it is very fast to change speed and it is very important that you can receive an answer quickly to your requirements. That was nice.
Q. Please tell me about the effect you introduced.
Watanabe: Overwhelmingly the amount of page update has changed. It is a sensory value, but has changed about five times? Previously, one person in charge of updating was able to update more than that person's capacity, but as content update and page expansion and addition can be done simultaneously by multiple people. Information is delivered on time with almost no stress.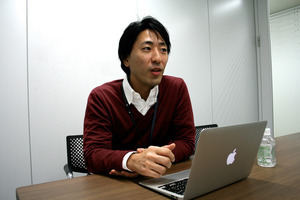 Yamashita: It is particularly helpful to be able to easily create inquiry forms within the functions of the package. Since it is necessary for accepting event entries, event information can also be notified frequently. And of course, it is multi-device compatible.
Yamashita: Because of resource problems, until now, we could not receive all the requests from the company previously, but now we are able to accept most of the requests. For example, requests from the business division pinpointed "I want to post this information in the pickup frame!" And so on are increasing, and it is now managed daily and updated daily. Finally, it seems that the site content has caught up with the speed of management. Yamashita also said, but the corporate site is the face of the company. I am thinking that it can be embodied.
Q. Please tell me if you have plans for future expansion and expansion.
Watanabe,
Yamashita: In the immediate future, we are increasingly conducting seminars and events that invite students, clients, investors, users, and etc, So I'm thinking of making an event list page that can be updated easily. Also, as there are many related companies, we would like to increase the content itself not only within our company but also as a face of Cyber Agent Group. Also, I think that content such as recruitment sites, shareholders, and investor information sites are large in the amount of information and contents specialized for certain information are made independent sites only. Since we can respond flexibly by using RCMS, we will continue to upgrade new content in the future!
Thank you very much for your time, everyone, during your busy time!
Company Profile
Company name
Dear Cyber ​​Agent, Inc.
Head Office
12th No. 1, Dogenzaka 1 - chome, Shibuya - ku, Tokyo
Date of establishment
1998/03/18
Main business contents
· Ameba business
· Internet advertisement business
· Social game business
· Investment development business