Malaysia Achievement Cases
RCMS platform was introduced to Malaysia recently.
Malaysia businesses has started to adopt the usage of RCMS in their business and promotional events which was a success!
ClientelePartner

Our Partner
TK international distributes high quality cloud service to realize your global workstyle across Japan and Malaysia. They will work together with customers and provide strategic services and solutions to expand their business in the global market for further growth and development as Global Hub Agency.

Global Achivement Cases
Some of our international clients who are using RCMS.
Handpicked Review Cases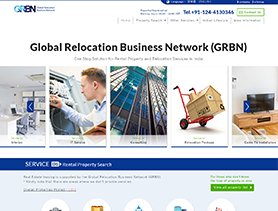 GRBN is a real estate company in India. Their website provides property search in India. As it is a platform for the property companies in India, the developers and agents can update their latest properties' information into the website anytime through our remarkable data management system.
Corporate
Multilingual
Responsive
Check Out Case Study
In order to reduce the burden of administrative operation, we selected RCMS. In addition to public relations officers who do not usually write HTML, we have been able to help you build a site to make it possible for anyone to easily update, manage information, and realize efficient operation
Corporate
Multilingual
Responsive
Check Out Case Study
Improvement of performance, SEO measures, and strengthening security are the main objectives of using RCMS
Corporate
Check Out Case Study
Introduce various achievements / examples
We will introduce the case where we requested to divertor from among the sites constructed using RCMS.